HOW IT WORKS?
Steps Involved in registering Leave & License
Go to STEP 1 – DOCUMENT SUBMISSION
STEP 1 – DOCUMENT SUBMISSION
Contact us on +91-9673276760, +91-9871907873 or email id: info@leaveandlicense.com and provide details like Aadhar Card, Pan Card and Electricity bill. We will prepare draft of Agreement and send across the same for your kind perusal. Both Parties, (the licensor and the licensee) alongwith two witnesses must have Aadhar and Pan Card per Government norms.
Go to STEP 2 – BIOMETRIC VERIFICATION
STEP 2 – BIOMETRIC VERIFICATION
Once you approve leave and license agreement draft we schedule an appointment for registration of leave and licence agreement at your premises. Our Executive visits your home on the scheduled day & time and the biometric registration is done at home for both the parties, (the licensor and the licensee). This doorstep service is available on all days of the week including Sundays.
Go to STEP 3 – PAYING GOVERNMENT FEE
STEP 3 – PAYING GOVERNMENT FEE
The Stamp Duty and Registration Fee are calculated and purchased in the names of the Parties, (the licensor and the licensee) and later on submitted for Registrar approval. The total amount will be intimated to concerned parties well in advance at the time of initiation of this whole process.
Go to STEP 4 – Approval by registrar
STEP 4 – Approval by registrar
Once the agreement is submitted online by taking the biometric scans and photos, it takes about 2-3 working days for the Sub-Registrar to review and approve the same. The soft copies of Registered Rent Agreement is then sent to concerned parties through email.
About us
Door Step service for registration of Rent Agreements
We are a leading Rent Agreement service providers in Pune and Mumbai. We have an experienced pool of professionals with both technical and legal background to ensure smooth execution of registered rent agreements also known as leave and licence agreement . We combine Technology, Government latest E-initiatives and Doorstep service to give a hassle-free experience for both licensor and licensee. We make legal compliance of Rental Agreement registration extremely easy, efficient and convenient. What's really great is that you get these services at your doorsteps and that too at low and transparent charges!
(Planning before execution)

(1-2 days time for entire cycle)

(Charges per Govt. Norms)

(100% Customer Satisfacion Index)
OUR TEAM
A good team is the one which has got right experience and dedication towards work. At Leave and License Registration Services we have a team which is well experienced and professionally qualified for the job.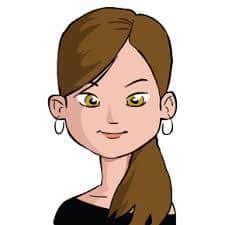 Shekha Dhar
Managing Director
A well qualified professional with vast experience of 10 years in development of business for MNC's and now turning tables around for Leave and License Registration Services for around a year . Quality, trust and bond is what all she has to say all about her future endeavors.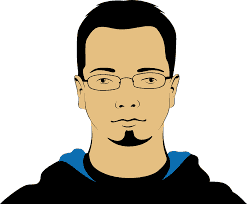 Ashish Bhatt
Head Operations
A well qualified professional with niche for modern technology. An experience that matters for the job so that process is completed within stipulated time. Customer satisfaction along with prompt service is the main consideration which he thinks about his job.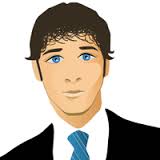 Sunil Bhatt
Head Business Development
Having worked for around 10 years in IT/ITES and a rich experience in selling products to top MNC's. At Leave and License Registration Services, his responsibility includes fixing of leads for new Registrations, developing new customers and customer redressal.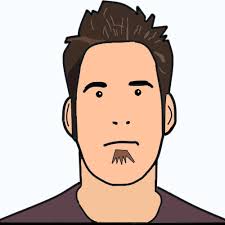 Satish Bhatt
Head Finance
At Leave and License he contributes to the overall success of the organization by effectively managing all financial tasks. Primary Duties and Responsibilities include develop, implement, and ensure compliance with internal financial and accounting policies and procedures.
Customer Testimonials
What our customers say about us?
Our Happy Customers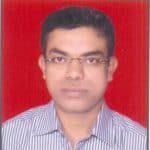 I never though of having a registered Rent Agreement due to the lengthy process but thanks to Leave and License since i am having  one.
Girish Patil, Pune
Quality Manager
- Tata Motors
December 24, 2015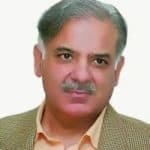 Being a busy professional i couldn't take leave from my office hence approached Leave and License through one of my sources. Everything was done systematic right from beginning and was very pleased with their service. Keep this good work going.
R K Ritti, Pune
Owner
- Ritti Enterprises
November 12, 2016
I wasn't in a position to travel to Pune for Rent Agreement Registration since i was in Bangalore but with Leave and License my worries were well taken care as they arranged my Biometrics at my place.
Sudha Jadhav, Bangalore
October 19, 2016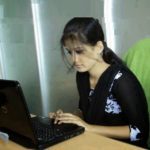 Thanks a lot Leave and License! I am tooooooooooooooooooooo much satisfied with your service. thanks!
Ruksana Shaikh, Baner
December 21, 2016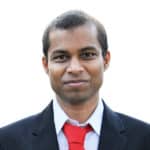 I was totally confused before I got connected with them as people were misleading and nobody was fair enough in their behavior. My friend suggested me to contact them and then everything was simple for me. The company is really governed by ethical and moral values. Really impressed with their service.
Prashant Patil, Chinchwad
Sr. Engineer
- Thermax Limited
May 03, 2018
Leave and license blog
(Important Information regarding registering Leave and License Agreement)

If you are looking to purchase a vehicle in Maharashtra and you are not having local address proof then you can't get one unless and until you are having a registered Leave and License Agreement. Maharashtra Govt. has strict guidelines for people who want to purchase vehicle or transfer vehicle. Notarized Rent Agreements are not Read more about Are you looking to Purchase a new vehicle in Maharashtra?[…]

Previous
Next